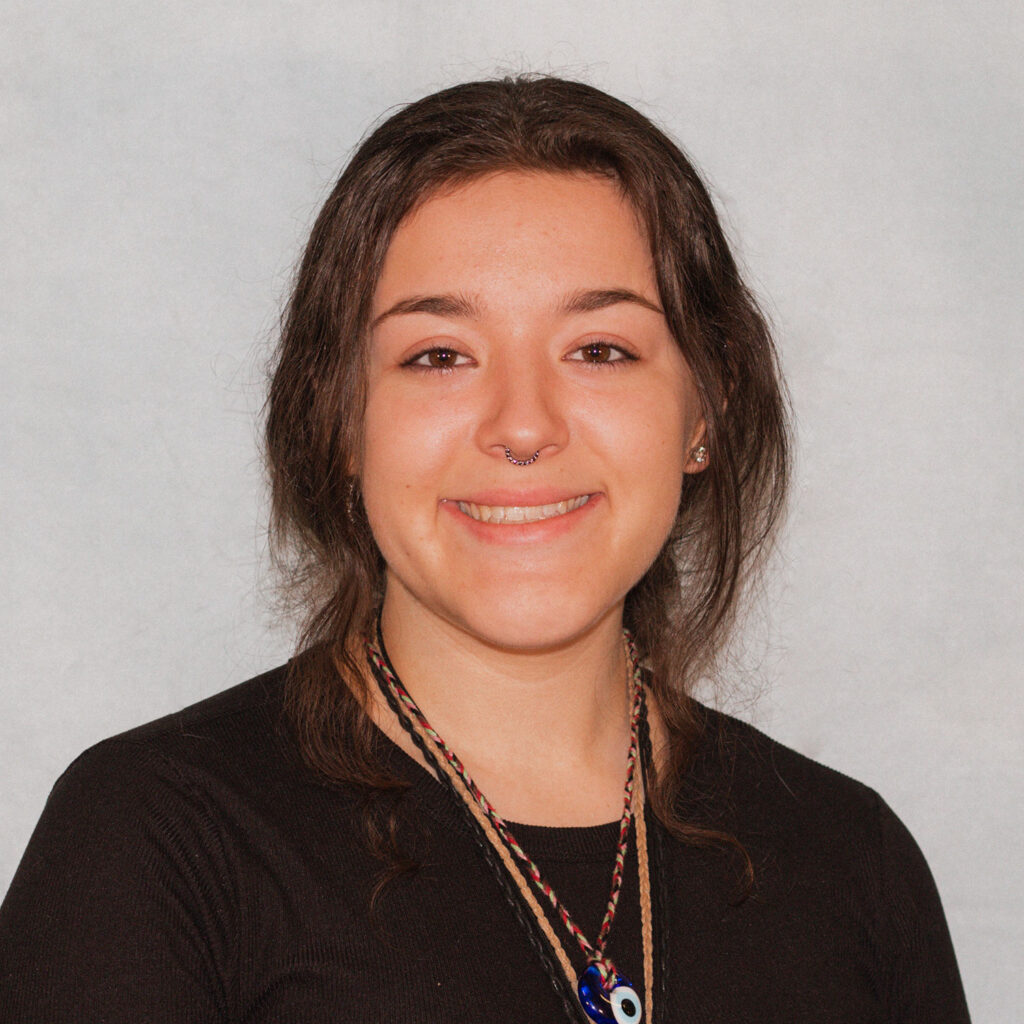 Erin
Erin Lopez is a senior at Ball State University currently completing here spring practicum at the Recovery Cafe Muncie. Erin is expected to graduate in May of 2023 with her Bachelor's degree in Social Work with minor in Women & Gender studies, as well as Criminal Justice & Criminology.
Erin has found her passion in social work through wanting to serve and help the community reach better quality of living and find happiness in the community they are a part of. Outside of school and working, books are an essential part of the day as well as spending time playing games or having meals with family and friends.
Some words to those looking to join Recovery Cafe Muncie to aid in starting their road to recovery or just to join the community, are to just be true to yourself and to the community and you will be met with love.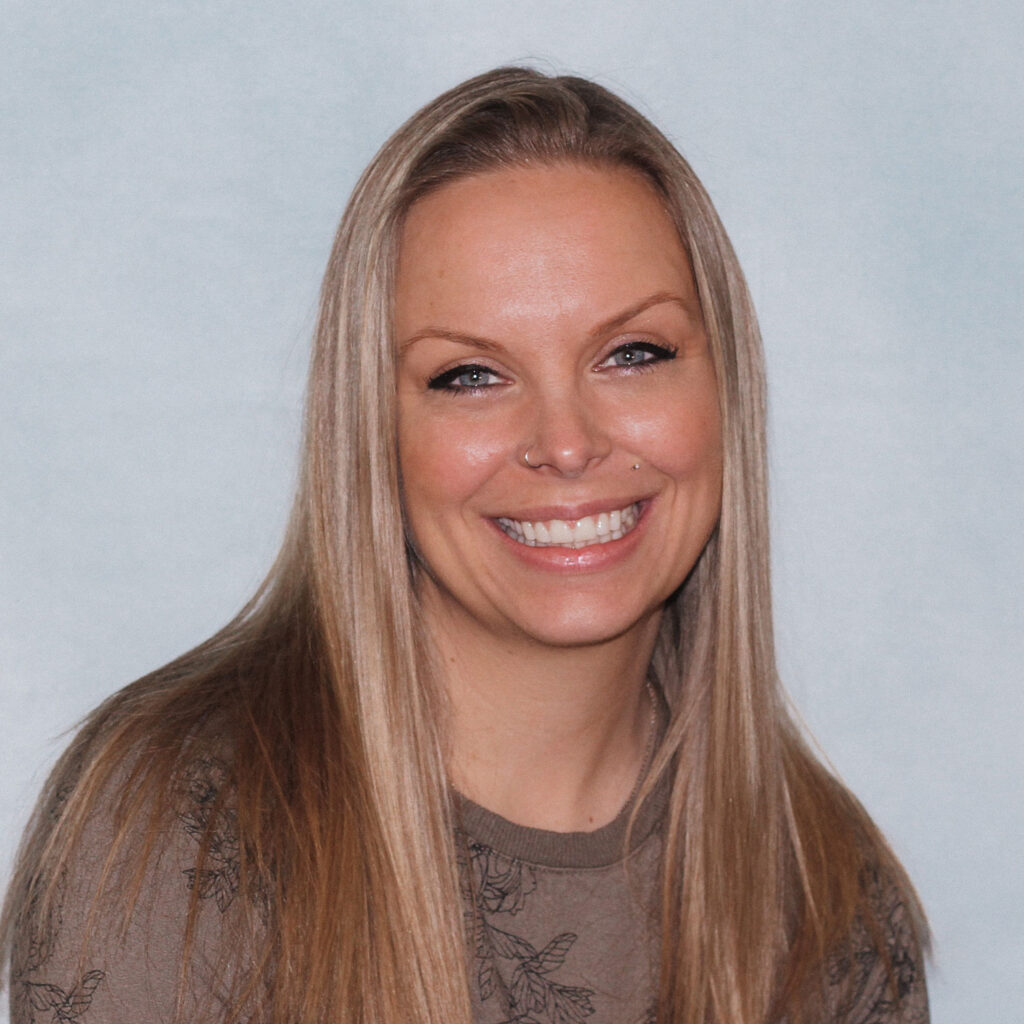 Lisa
Lisa is a person in long-term recovery from substance use disorder and mental health challenges. She was granted a second chance at life (or maybe third or fourth) and is honored to use this opportunity to help others overcome their challenges. She believes recovery is possible for everyone who has enough desire and willingness to experience discomfort.
Lisa has a bachelor's degree in Psychology from Michigan State University, is a Certified Alcohol and Drug Addiction Consultant, and a Peer Recovery Coach. She enjoys using this training, along with her lived experience, to help Café members discover their own potential for greatness. Her favorite part of her role in the cafe is seeing the light in people that they may not know exist and creating opportunities for them to rediscover that light within themselves and each other. Through School for Recovery courses, members can explore their abilities and interests. Through Café Companion roles, members are given the tools to help others feel heard and loved. Through our Member Leader program, members are promoted to a position of trust and responsibility and given an opportunity to truly shine.
Outside of the cafe, Lisa is a mama to two young children and is married to a fellow person in recovery. She enjoys strong coffee, walks in the woods with her family, and creepy TV shows. She is living a life she once didn't believe was possible for a person like her. She hopes to show café members that recovery happens when we allow ourselves to be known and loved, one step at a time!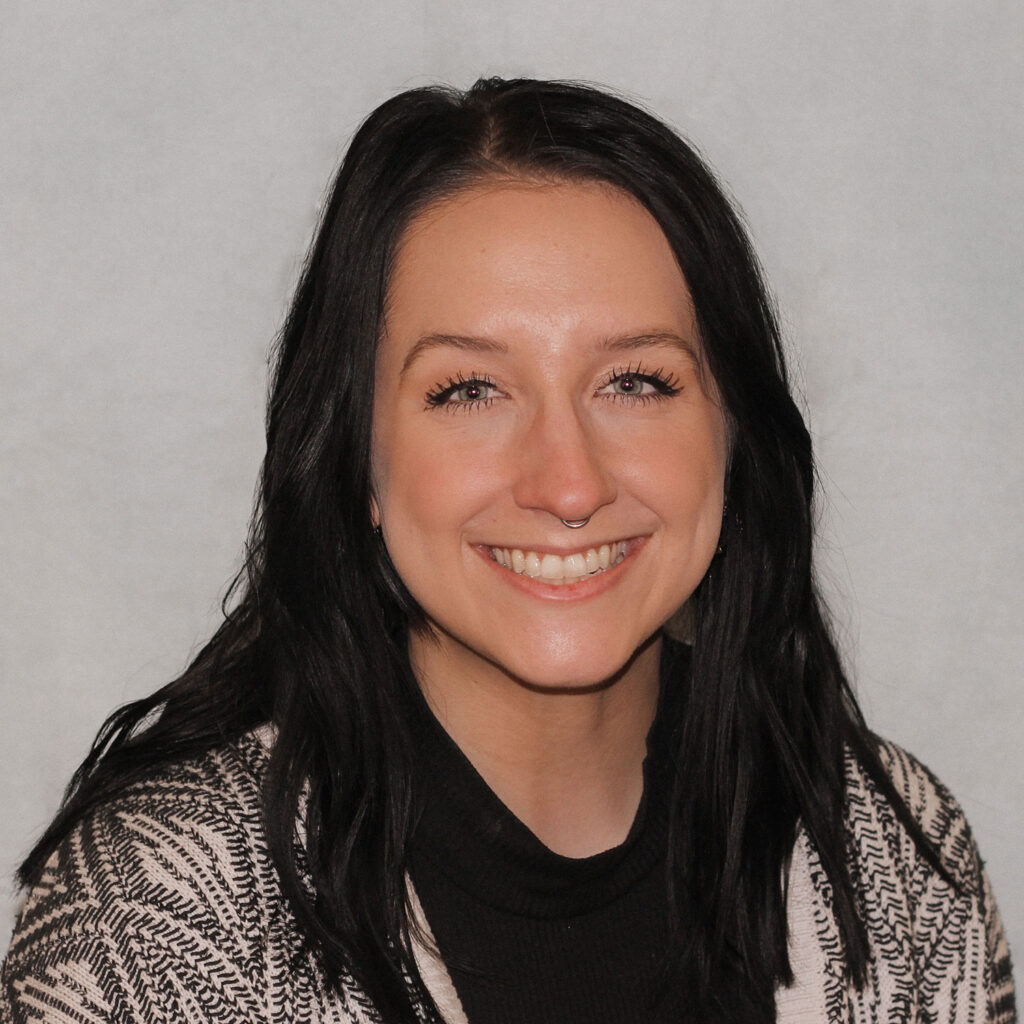 Abby
Abby is in recovery from substance use, trauma, and mental health challenges. She hit her lowest point mentally while studying in college. With the help of her family, Abby addressed her issues by starting her recovery at the Safe Harbor Behavioral Health Crisis Center where she learned coping skills, was provided the right medications, but most importantly, she was able to learn self respect and self love again.
Abby graduated from Mercyhurst University with her Bachelor of Arts in Psychology. After graduation, Abby moved from Pennsylvania to Muncie to continue her self exploration. With this, Abby discovered the Recovery Cafe Muncie through a previous co-worker. Abby is currently the Cafe and Communications Manager at the Cafe. It didn't take very long for Abby to fall in love with her job, because it didn't feel like a job at the Cafe. Being able to spend time with people from different walks of life is one of Abby's favorite aspects of her job. She loves seeing the members and guests connect through each others unique stories, because at the end of the day, we are all just trying to feel loved and live a happy life.
Outside of work, Abby loves spending time with her family, friends, and her Golden Retriever, Aspen. Going to the gym, trying new foods, traveling, and attending concerts are some of Abby's favorite hobbies.
Abby's encouragement for new and current members of the Cafe are: "When a flower doesn't bloom, you fix the environment in which it grows, not the flower." Especially in recovery, it's so important to acknowledge what your triggers are, and sometimes you need that change to take place with the people, places, and things that you surround yourself with. The Recovery Cafe Muncie respects the recovery journey, and you will always find people that love and support your full story, journey, and goals.